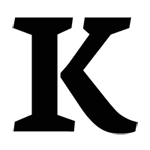 Kaneland Committee Application
In preparing to add members to these committees and to the Foundation, please know that the selection committees will seek representation from the various attendance areas within the Kaneland community.  We seek a cross section of opinions and educational perspectives with a general ability to work constructively with others.
More than 50% of Kaneland households have no school-aged children in them and those households should be represented on this committee.
If you are interested in learning more about membership on the CAC, FPC, FAC or the Kaneland Foundation, before filling out this application, please contact Beth Sterkel at the Kaneland District office at (630) 365-5111 X 71109 or beth.sterkel@kaneland.org.
A paper version of the application is available here: 
http://www.kaneland.org/r/comm-app
Apply now